YourShirts FC
---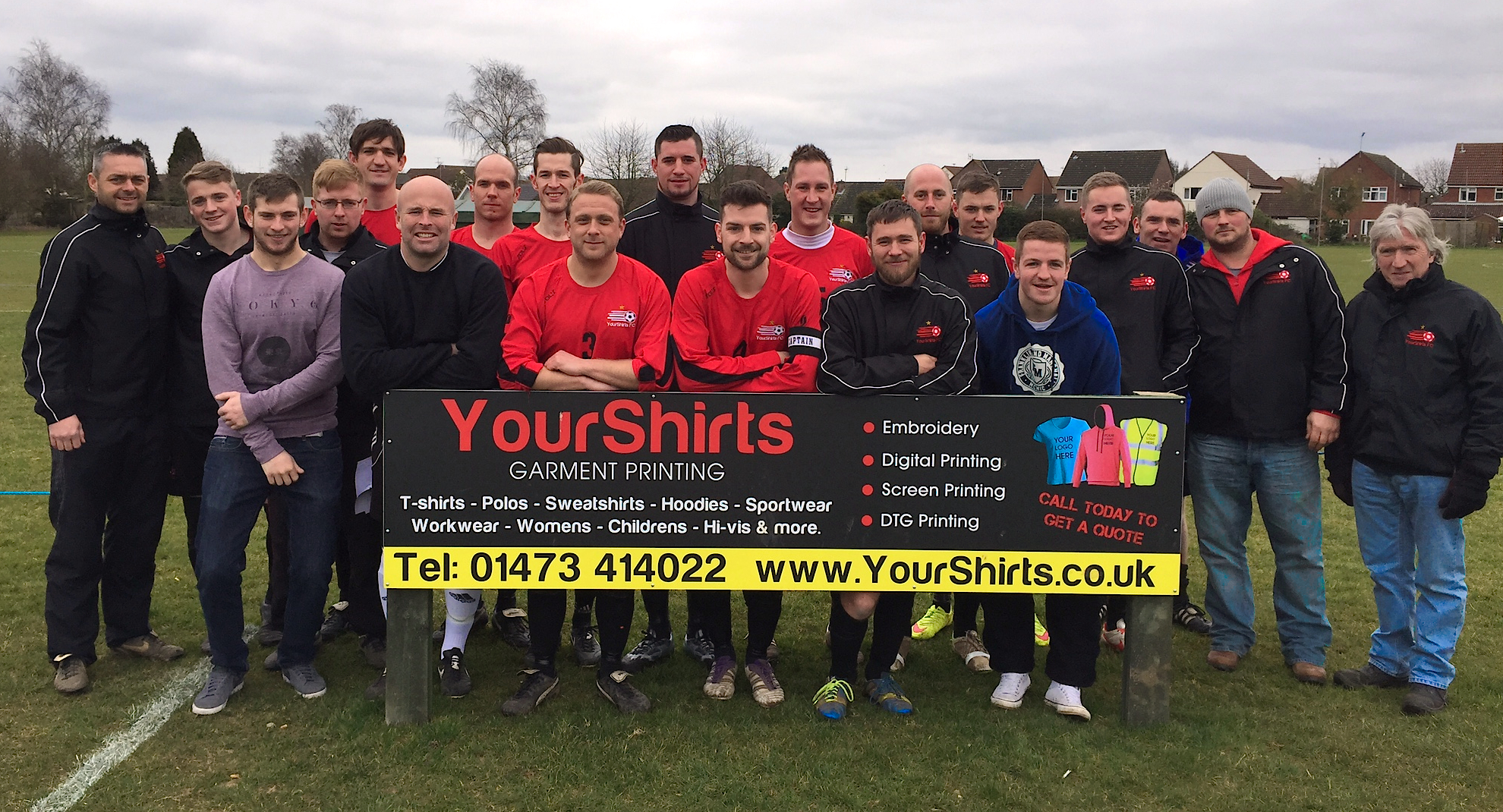 YourShirts FC are a part of the Ipswich Sunday Morning Premier League.
Home ground is Rushmere Sports Club, Ipswich.

You can follow the team right here with all the up-to-date fixtures & results.

---
The Lastest News:
YourShirts FC Premier League winners 2014/15 season.
YourShirts FC win the Premier League title after being promoted last season.
YourShirts FC are Senior Cup Winners 2013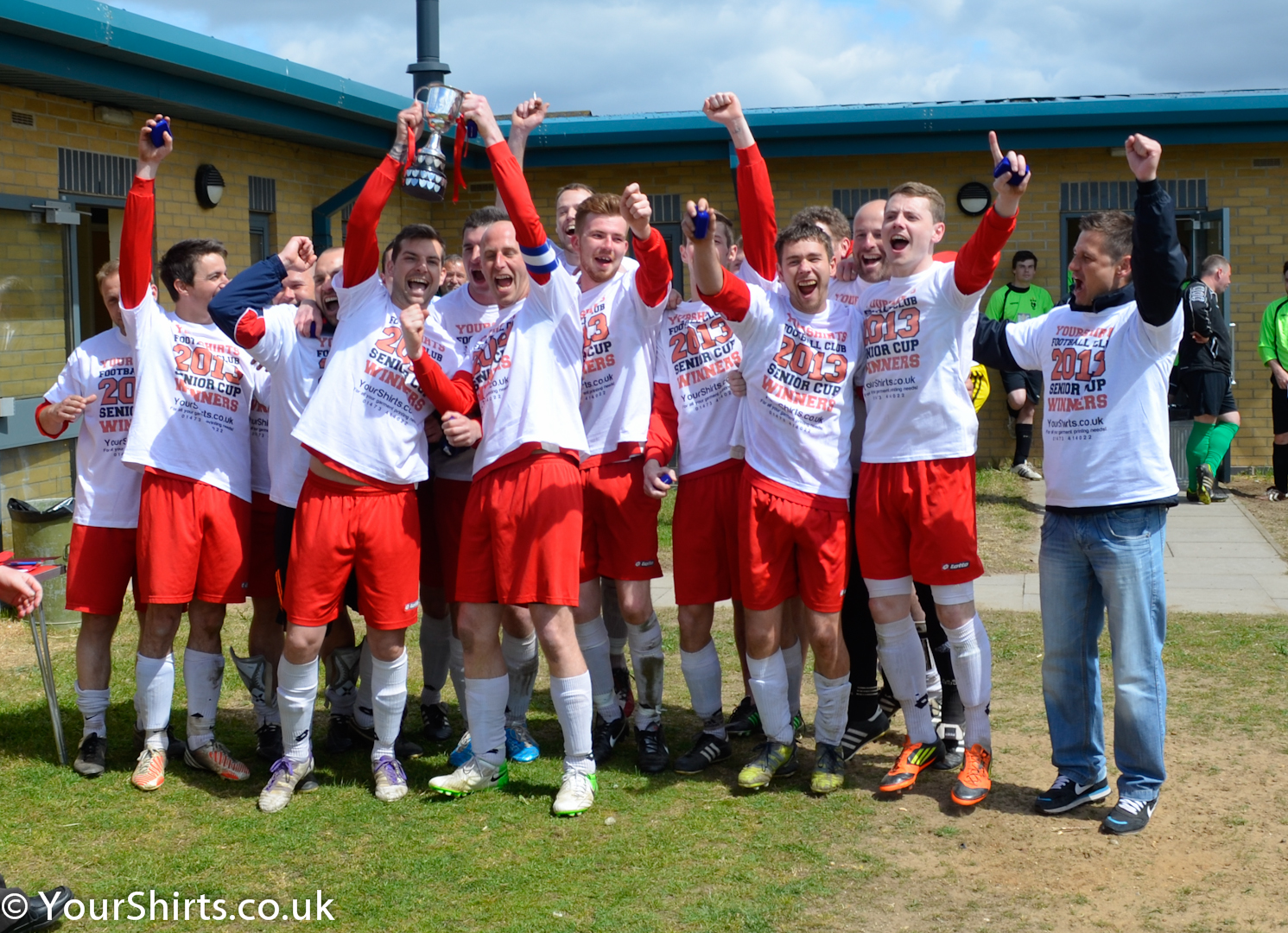 congratulation to all that are involved in YourShirts FC on and off the pitch!
Many hours later, our captain (Kieran Redhead) has a little singalong on!
---
YourShirts FC attempts the Crossbar Challenge 2012

YourShirts FC Spain, Camposol Tour May 2012

More photos of Camposol Tour are found on Facebook

YourShirts FC Slideshow 2011/2012 season