E-commerce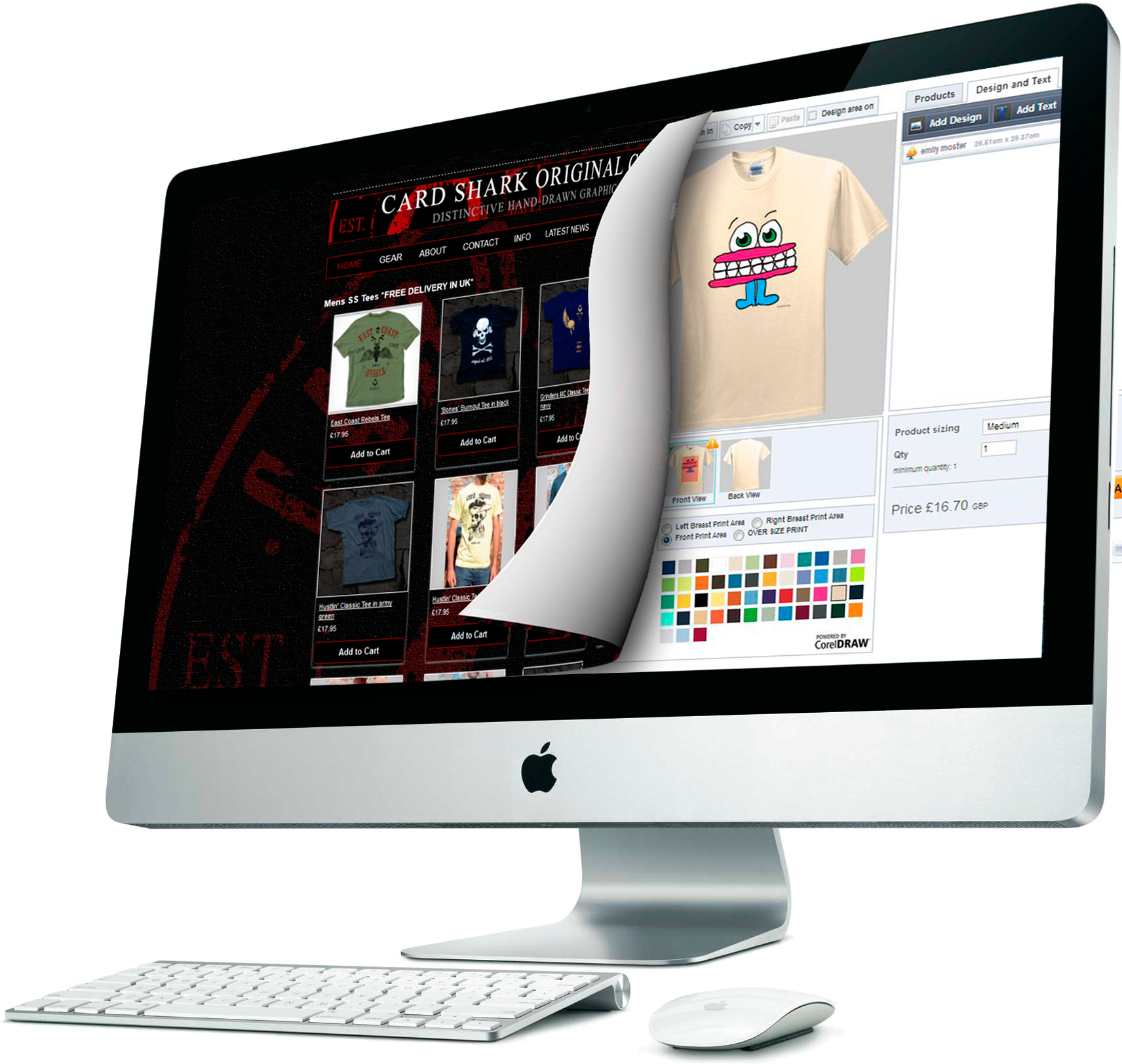 What sets us apart from other garment printers is that we are able to offer a 'drop shipping' service to all our customers. Basically this is where we can take the stress and hassle of your business having to organise and hold stock. Be it uniforms, merchandise or fashion clothing, we can print on demand as the items are required. By using your individually created e-commerce store, which we supply, you, your staff, your club members or your customers can purchase items from here. We feel this is a great way to keep things organised.
By talking with businesses and clubs who are already on board with our e-commerce service, we have been made aware of how beneficial it has been to them.
Simply, having us look after your branded clothing orders frees up your valuable time for everything else that keeps you on your toes!
There are no costs or contracts

Easy to use content management system

Complete control over pricing

Great for schools, businesses, bands, artists, clubs, organisations and everyone else who wants to sell clothing online!

Any purchased domain name can be used for the URL (address) of the website

White labelled with control over custom HTML & CSS

All transactions and commission payouts are done through PayPal, the safest payment gateway online

We strive for the highest print quality possible
Here are a few examples of current users: